About Us
People Power Enters the Super Delegates Debate

LobbyDelegates.com
was created as a public service under the auspices of the
StateDemocracy Foundation.
This tax-exempt nonprofit was established in 1999 to run
www.StateDemocracy.org
--
a civic engagement portal dedicated to
delivering democracy to your desktop
!
Since 1999, the.StateDemocracy.org website has empowered over 100,000 citizens to partake in their democracy through online dialog with their state and federal lawmakers. Just like StateDemocracy.org, LobbyDelegates.com is strictly impartial and is not affiliated with any political party, candidate, campaign, advocacy group or elected official.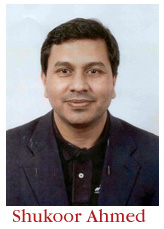 TheStateDemocracy Foundation and its website were established using over $300,000 in contributions from V-Empower, Incorporated--through its CEO, Shukoor Ahmed, of Bowie, Maryland, who founded his technology firm in 1999.
The idea for the LobbyDelegates.com website originated when Shukoor was continually asked by friends, family and politically active colleagues if he had a listing of Super Delegate they could lobby to support one or the other of the Democratic Presidential candidates. Everyone knew about the database of all state and federal lawmakers maintained by V-Empower to connect citizens with through the StateDemocracy.org website. Quickly understanding the possibilities, Shukoor and the Board of the StateDemocracy Foundation soon undertook the development of the LobbyDelegates.com website.
The origin of the StateDemocracy.org website evolved in a similar manner. In 1998, while Shukoor was campaigning for Maryland House of Delegates, he saw the challenges facing citizens wishing to participate in their democracy. As he stumped door-to-door, Shukoor was amazed to find that over 75% of the citizens didnít even know the names of their own State House representatives!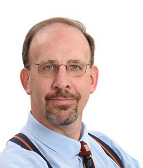 Using his solid background in Math (B.S.) and Computer Science (M.S.), Shukoor began developing what ultimately became www.StateDemocracy.org Shukoor quit his regular job and begun working full time with some friends, notably Ken Laureys, who had a two-decade background in nonprofit advocacy and a Masterís degree in Government and Politics.
Shukoor chose V-Empower as the name for his firm because his goal was to empower everyday citizens to Victory--by giving the public interest a conduit to lawmakers to rival that possessed by powerful self-interests through their campaign contributions.
In 2007 alone, V-Empower contributed over $90,000 to revamp and expand the features offered by www.StateDemocracy.org as a public service to Americaís voters. An effort is underway to strengthen the StateDemocracy Foundation Board of Directors with new blood, while also seeking sponsorships from corporations and benefactors.
Anyone interested in joining up with this dynamic enterprise, please contact Ken Laureys, a founding Board Member of the StateDemocracy.org Foundation, by emailing him at Ken.Laureys@StateDemocracy.org.
Please click here to make a tax-deductible contribution to the
StateDemocracy Foundation